I Want Adventure In The Great Wide Somewhere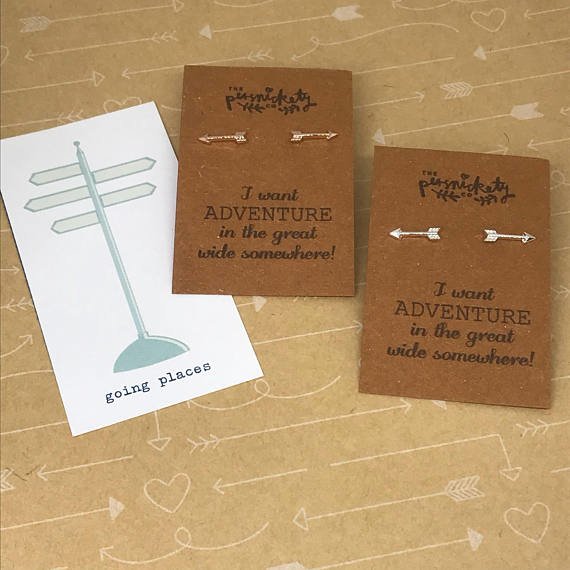 I Want Adventure In The Great Wide Somewhere
Arrow earrings - I want adventure in the great wide somewhere.

These cute earrings make a great little gift for a friend.

They are avaiable in gold and silver colour- please select the colour of your choice from the drop down list.

Each pair of earrings come mounted onto a craft card (approx. 50 x 75mm) and are individually presented in a little velvet bag.