Beaded Charm Bracelet - Feathers Appear When Angels Are Near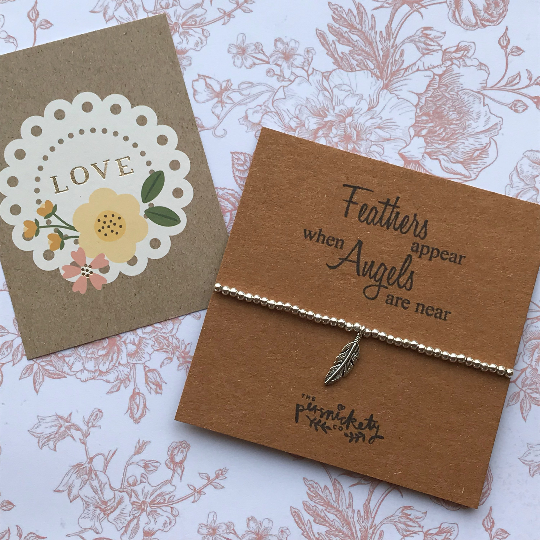 Beaded Charm Bracelet - Feathers Appear When Angels Are Near
Beaded Bracelet - Feathers Appear When Angels Are Near

This beautifully handmade beaded bracelet makes the perfect little gift for a friend / loved one.

Our beaded bracelets measure 18cm in circumference.

Each handmade bracelet is made from 3mm silver plated beads, threaded onto clear elastic and comes mounted onto a brown craft card (approx. 100 x 100 mm) which is 100% recycled and is individually presented in it's own little clear self seal bag.