What If I Fall..... Oh, But My Darling What If You Fly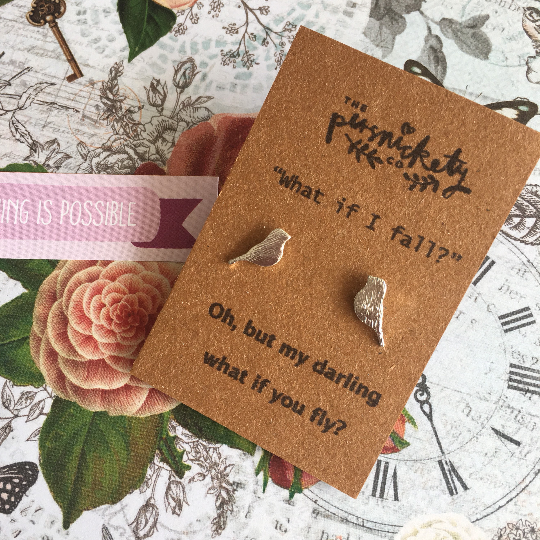 What If I Fall..... Oh, But My Darling What If You Fly
Bird Earrings - What If I Fall..... Oh, But My Darling What If You Fly - Gold / Rose Gold / Silver

These cute fashion earrings make a great little gift for a loved one.

Each pair of earrings come mounted onto a craft card (approx. 50 x 75mm) and are individually presented with a little bag.