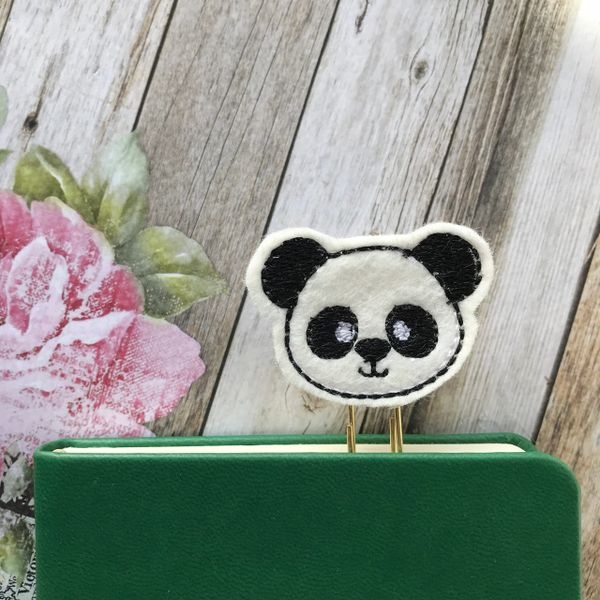 Felt Panda Paper Clip
Cute Panda Feltie Paper Clip - they are just super sweet!

Great for any planner, to use as a page marker or book mark.

Cute felt applique panda and paper clip.

Each paper clip is handmade using a giant paper clip and is secured with very strong glue.

Paper clip size is 50mm.

Each paper clip comes on a patterned card backing with the little phrase 'unBEARably cute!' and is individually presented in a little clear bag.