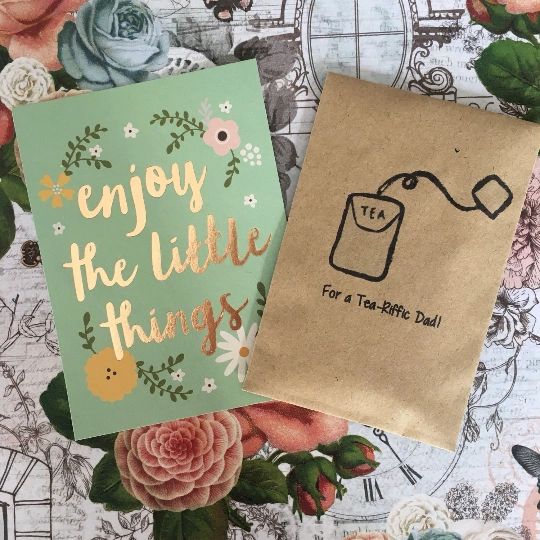 For A Tea-Riffic Dad!
For A Tea-Riffic Dad!

Miniature kraft envelope complete with tea bag inside.

The ideal gift for tea lovers ! This cute little gift lets your dad know you think he's tea-riffic and lets him enjoy a cup of Twinings Tea.

The Twinings Everyday tea bag inside is sealed in it's own packet to keep it nice and fresh.