Chance Made Us Colleagues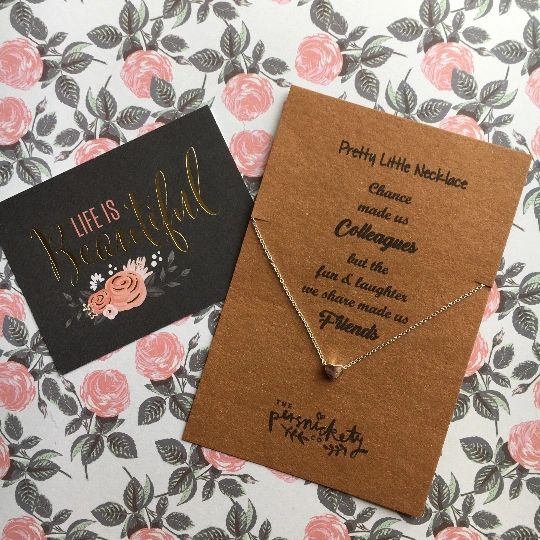 Chance Made Us Colleagues
Pretty Little Necklace - Chance made us colleagues but the fun and laughter made us friends.

This pretty little necklace makes the perfect little gift for a good friend.

This necklace is available in gold or silver and comes mounted onto a craft card and is individually presented in clear packaging.