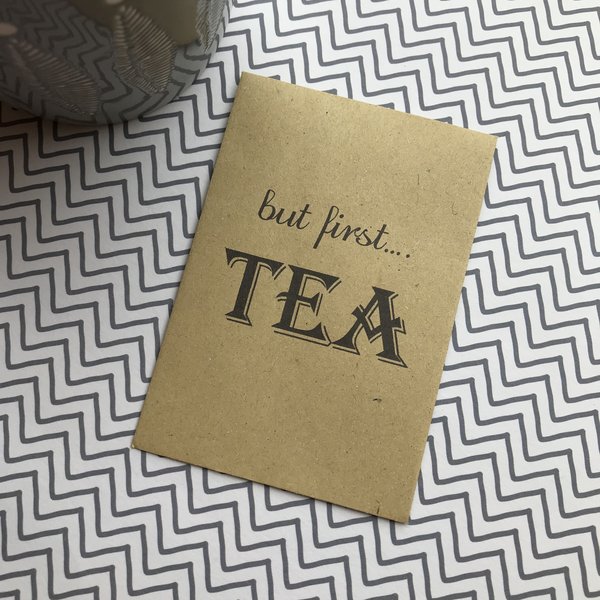 But First... Tea
But First... Tea

Miniature kraft envelope complete with Twinings tea bag inside.

We think that this quote is a fantastic one to live your everyday life by! No matter what you're doing take time out to have a cup of tea first!!

The Twinings Tea Bag inside is sealed in it's own sachet to keep it nice and fresh!