925 Sterling Silver - Mums Are Like Buttons, They Hold Everything Together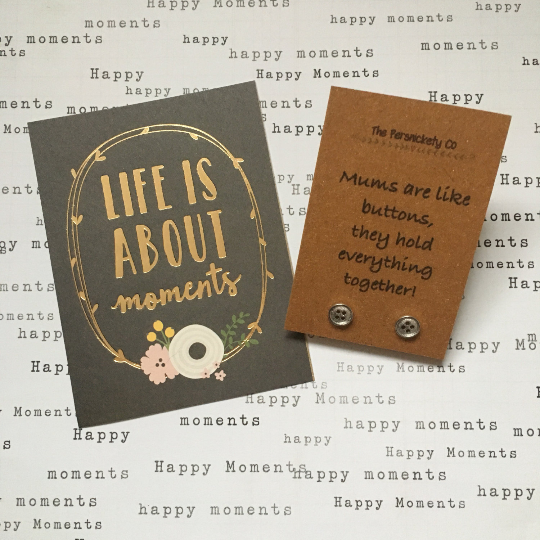 925 Sterling Silver - Mums Are Like Buttons, They Hold Everything Together
Button Earrings - Mums Are Like Buttons, They Hold Everything Together.

These cute earrings make a great little gift for your mum.

These earrings are 925 sterling silver.

Each pair of earrings come mounted onto a craft card (approx. 50 x 75mm) and are individually presented in a little velvet bag.