Thank You For Being Our Bridesmaid, Maid Of Honour, Flower Girl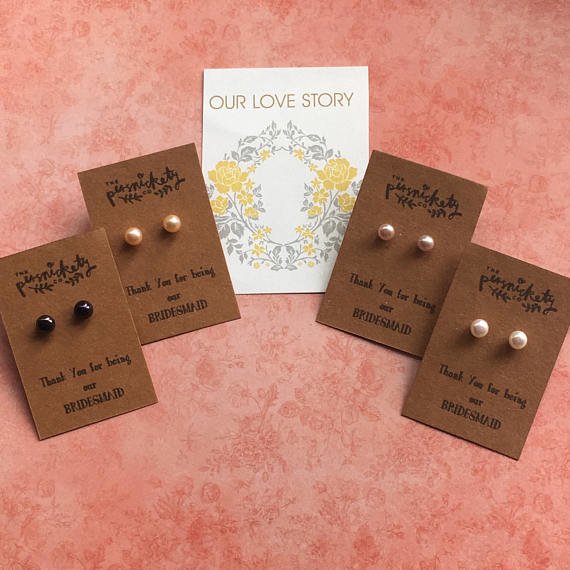 Thank You For Being Our Bridesmaid, Maid Of Honour, Flower Girl
Pearl Earrings- Thank you for being our Bridesmaid/Maid of honour / or Flower Girl

Available Colours - Ivory, Dusky Pink, Peach or Dark Purple

perfect little gift to say thank you.

Each pair of earrings come mounted onto a craft card (approx. 50 x 75mm) and are individually presented in a little bag.