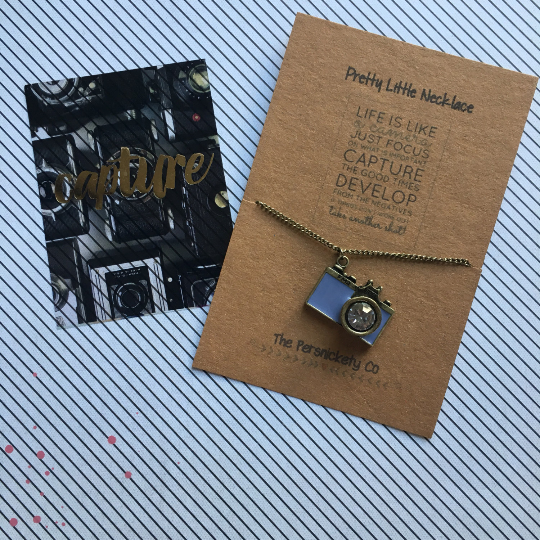 Life Is Like A Camera...
Pretty Little Necklace - Life Is Like A Camera - Just Focus on What is Important, Capture the Good Times, Develop From The Negatives and if Things Don't Work Out - Take Another Shot!

This pretty little necklace makes the perfect little gift for a friend.

This necklace with thick chain and large camera charm comes mounted onto a craft card and is individually presented.