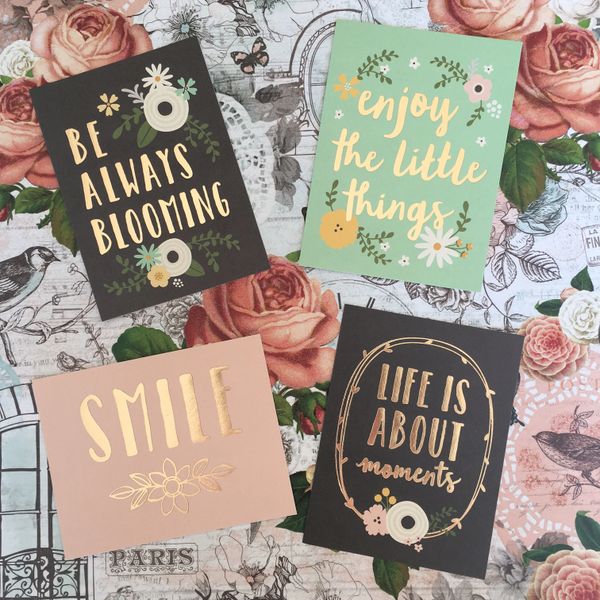 Quote Cards - Positivity
These sweet quote cards are an ideal way to help add a little positivity to your day.
They are available to buy individually or as a set of 4.
The cards are roughly A7 in size (100 x 74mm) and are printed / foil blocked onto a 300gsm matt card.
Each card / set is individually presented in a small craft envelope.