Set of Three Margarita Bath Bombs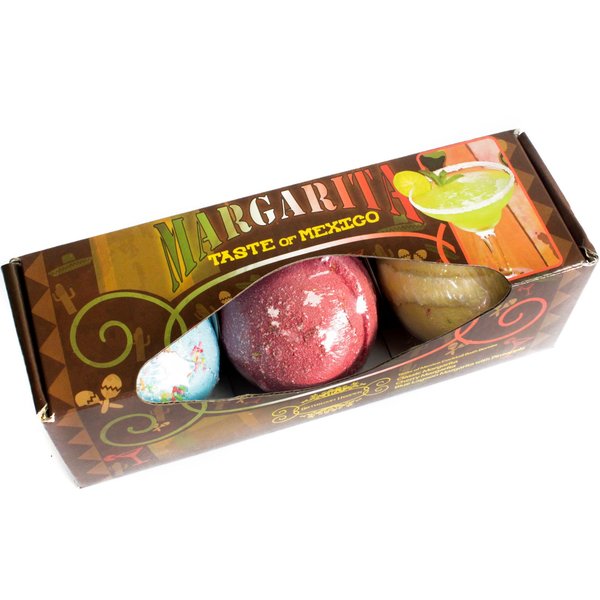 Set of Three Margarita Bath Bombs
Set of Three Margarita Bath Bombs
Experience the ultimate luxury when you bathe with Margarita bath bombs, containing gorgeous scents of your favourite mixed drink.
Each box contains three slight variations of the popular cocktail - Margarita, Cherry Margarita and Pineapple Margarita. Each variation comes with its own unique scent and colour, making the bath smell and look just like the real cocktail.

Each bath bomb weighs approximately 120g.
These bath bombs are a pure luxury, with all the added benefits of a bath bomb - you'll feel clean, relaxed, and happy - you've literally relaxed in your favorite drink!