Good Friends Are Like Stars... You Don't Always See Them But You Know They Are Always There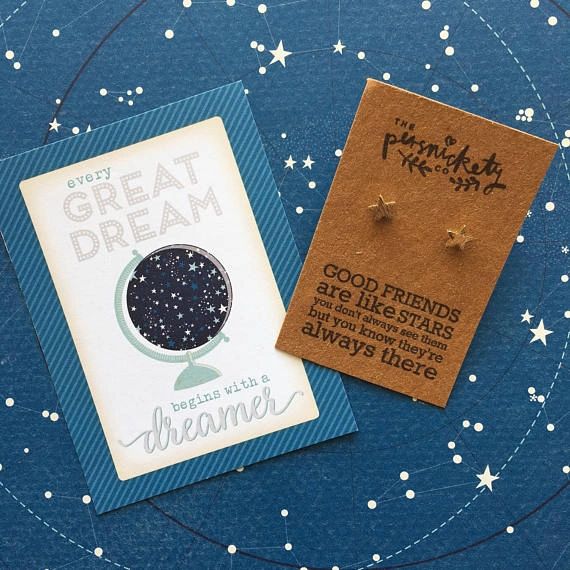 Good Friends Are Like Stars... You Don't Always See Them But You Know They Are Always There
Star Earrings - Good Friends Are Like Stars... You Don't Always See Them But You Know They Are Always There - available in gold, rose gold and Silver

These cute fashion earrings make a great little gift for a good friend.

Each pair of earrings come mounted onto a craft card (approx. 50 x 75mm) and are individually presented in a little bag.