Thank You For Helping Me Shine!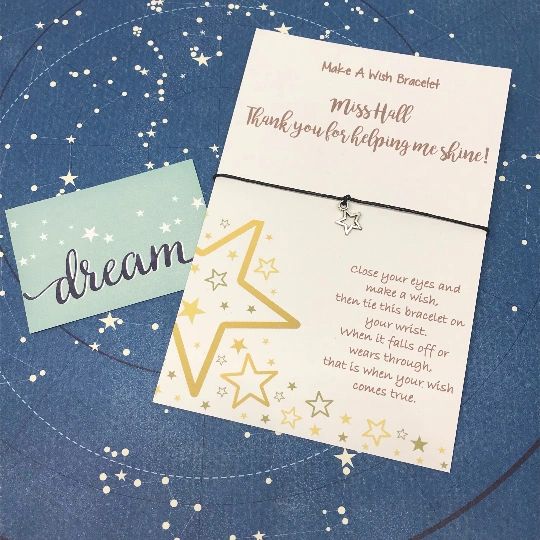 Thank You For Helping Me Shine!
Make A Wish Bracelet / Charm Bracelet - Thank You For Helping Me Shine!

This beautifully handmade Make A Wish Bracelet makes the perfect Christmas gift for a Teacher / Teaching Assistant / Coach.

The text on the card reads;

Simply close your eyes and make a wish, then tie this bracelet on your wrist.
When it falls off or wears through, that is when your wish comes true.

Each handmade bracelet comes tied onto a white card (approx. 105 x 148mm) which is 100% recycled and is individually presented in it's own little self seal bag. The star charm is tied onto a 1mm wax cord - available in a range of colours- black, brown, green, lavender, navy blue, pink, purple, red, turquoise or yellow - please select the colour from the drop down menu.