Woollen Brown Mr Bunny by Gisela Graham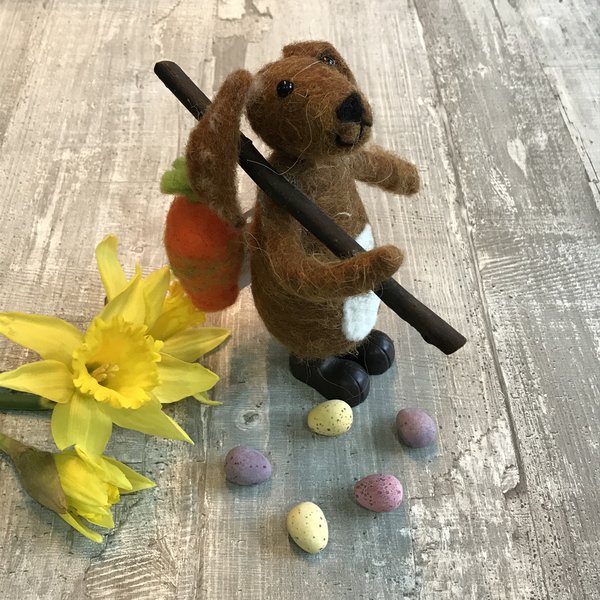 Woollen Brown Mr Bunny by Gisela Graham
This absolutely gorgeous standing bunny by Gisela Graham makes a perfect Easter decoration for your home.

From tip to toe he measures approx. 15.5cm tall.
Mr Bunny would love to come and stay with you this Easter - he'll be absolutely no trouble and will even bring his own food - a carrot on a stick!
Mr Bunny is made from a woollen mix.