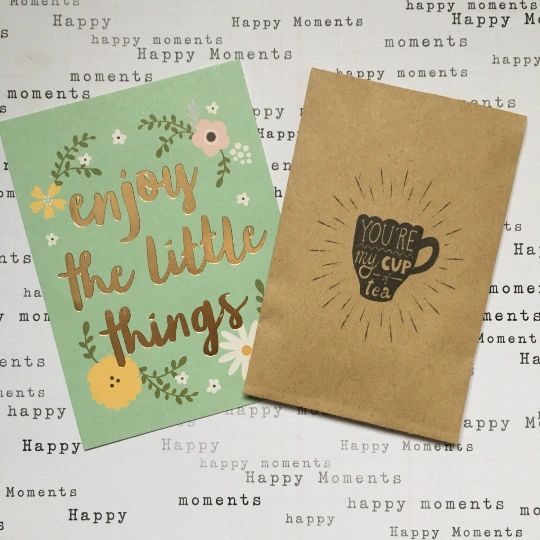 You're My Cup Of Tea
You're My Cup Of Tea!

Miniature kraft envelope complete with tea bag inside.

The ideal gift for tea lovers who you love! This cute little gift lets someone know that you care and lets them enjoy a cup of Twinings Everyday Tea.

The Twinings Everyday tea bag inside is sealed in it's own packet to keep it nice and fresh.